Blocked Drains Service In  Petts Wood
Blocked drains Petts Wood cleared for a fixed price by Chris 0791 7852384.
We have provided our drain clearance service in Petts Wood BR5 for over 28 years and we are very proud of the service we offer to our customers, we have over 61 years knowledge and experience between us.
As well as clearing blocked drains in Petts Wood we also carry out drain repairs and installation of new drainage, with the repairs we can provide patch repairs as well as full structural liners and cutting out small sections and renewed to suite existing.
Blocked Drains Petts Wood By Chris 0791 7852384.
We are also both plumbers as well and can help you with all your plumbing problems. So please remember us when looking for plumbers in Petts Wood.
We have a drain inspection camera which we can use to provide a  pipe line inspection to inspect your drains, which provides us with a perfect picture to spot any drainage faults or any cracking which can be repaired before becoming a full blown fault.
We carry out all of the below services. Blocked drains Petts Wood cleared / blocked sink / blocked bath / blocked shower / drain unblocking / unblocking drains / blocked toilet / drain inspection / sewer camera / drain cleaning / drain clearance.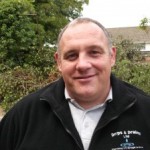 We are very proud of the service that we provide to our customers and we actually enjoy unblocking drains, I think this shows through to our customers.

Unblock Toilet In Petts Wood BR5
When it comes to clearing your blocked toilet I have perfected my methods of clearing them quickly using over 28 years of experience as well as all the hand tools and mechanical equipment that I have built up over the years as a drainage engineer.
Thank you for taking the time to read our details.
My reviews https://www.checkatrade.com/ChrisPetersPlumbing/Reviews.aspx
Best Regards.
Chris 0791 7852384.
Blocked Drains Petts Wood BR5